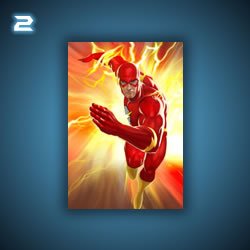 As the chaos continues, worm hole vortexes begin appearing in both Metropolis and Gotham City, from which creatures known as Paradox Reapers begin appearing in an attempt to consume the current timeline.
Lightning Strikes is an Episode that costs $ 4.99. Players can access this and all DCUO Content with Legendary Membership for only $ 14.99/month
Available Content!
Central City – Zone
A miniature City Zone where players can find CR 62 Tier and CR56 Weapon. Also there are 10 Bounty missions and 4 daily quests. Players need to have CR53 or more to entering Central City
Flashback – T2 DUO | CR 43 – CR 64
Someone is tampering with the past to prevent Barry Allen from becoming the Flash!
Available Missions!
Available PVE Tier Vendors