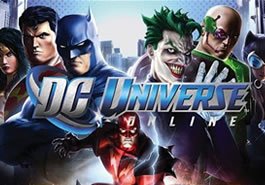 Today DCUO would like to share with you a project they are working on, the removal of Combat Rating Differential and the re-adjusting of player and NPC stats. We are undertaking this project with two main goals:
to provide consistent, meaningful progression Episode to Episode
to make stats, and all the activities in the game that impact stats, matter
Combat Rating Differential (How We Got Here)
Last year, as part of our efforts to provide consistent progression, player and NPC stats were adjusted and "flattened." This had the side effect of removing some of that feeling of gaining power, that growth you feel as you progress to higher CR. As a result (based on our internal playtests), we implemented Combat Rating Differential, which most simply made you perform better against enemies below your level and worse against enemies above.
Together, these changes introduced a few unintended results. Instead of chasing gear and skill points and mods across the breadth of the game, the focus for progression became more limited, primarily on gear that increased your Combat Rating. The increase of a few more points of Restoration here or there was little compared to the increase of moving just one Combat Rating closer to (or further away from) the enemy you were facing. The addition of CR differential also introduced a few irregularities, where gaining Combat Rating made you less powerful towards certain enemies far beneath you.
We want stats to matter. We want you to want and need skill points and mods. We want your stat-related decisions to be strategic. We want you to chase down every advantage and then we want you to utilize it to the best of your ability, not rely solely on one number.
Stats Matter (What's Next)
Moving forward, we will remove Combat Rating differential. Simple enough, right? But doing only that would still leave us with stats that are too flat, without that crucial feeling of becoming stronger as you grow. That needs to matter and feel right, too, so we will also adjust player and NPC stats so that both increase at a greater rate as you progress.
After these changes, we expect and intend for progression in the game to feel much like it did during Episodes 12-13 (Amazon Fury Part II). We will have more details on exactly how that will work when the changes make their way to test, where they will definitely need significant testing for feel from the community.
Combat Rating (What It Means)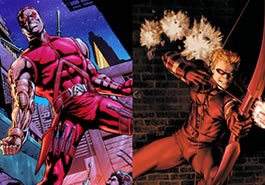 What does this mean for Combat Rating? Currently, right now, Combat Rating directly impacts how you perform. Your Combat Rating is compared with your enemies' level, and your effectiveness and theirs is increased or decreased depending on which is higher.
After this change, Combat Rating will no longer have any impact on how you perform in combat. We will not be comparing your Combat Rating to your enemies' level. Your results will not be increased or decreased based on that comparison. Your potential to perform in combat will be entirely a result of your stats, not the result of your Combat Rating.
Combat Rating will remain a useful tool for checking in on where you are in the game, like a mile marker on the side of the road. It will note your general whereabouts, how far you have come, how far you have to go, your progress along your road to badassery, and that will be all.
Of course, we are looking to hear your feedback and address any concerns you have, so please use this thread to ask questions and discuss. Thank you!
Let your feedback in DCUO Forum Post https://forums.daybreakgames.com/dcuo/index.php?threads%2Fmaking-stats-matter-removing-cr-differential.268891%2F