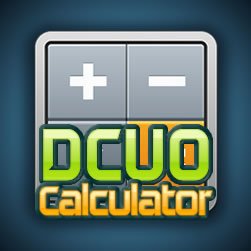 Combat Rating is a statistic possessed by player characters representing the overall power of their equipment. Combat rating is calculated by averaging the item levels of all of a player's equipped items.
This calculator will let know what equipment item level you should buy to reach your desire CR.
Combat Rating is equal to 115% of your gear's weighted Item Level. In the table below, players can notice how each slot is weighted and contributes to your Combat Rating. The combined total below is 115%.
How to Raise your Combat Rating
Start running your relevant content to get "Equipment Loot" from them
Missions, Challenges, and Duos should be easy and achievable by yourself or by queuing them at the journal
Alerts and Raids will be harder so players should find a nice group to run them
Buy "Vendor Equipment" relevant to your Combat Rating that have the higher weight
If you already have "Equipment Loot" with high Combat Rating, then buy the next "Vendor Equipment" with higher weight
Check more about How to Raise your CR here http://dcuobloguide.com/increasing-combat-rating/
Find your Character with DCUO Census App
Only Level 30 characters will be displayed in the results.
| Slot | Item Level | Slot | Item Level |
| --- | --- | --- | --- |
| 12% | | CR | |
| 11% | | 6% | |
| 6% | | 9% | |
| 8% | | 7% | |
| 12% | | 7% | |
| 12% | | 7% | |
| 6% | | 6% | |
| 6% | | TOTAL | 0 |

Heroes
Villains
No Challenges are relevant for your current Combat Rating