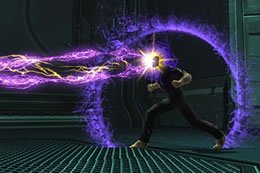 Mental players create phantoms and manipulate objects and enemies with the power of their mind. This power is available for all players for FREE during Character Creation.
Mental Controller guide updated to GU56

Statistics Priority
Vitalization: Increases power-restoration effects
Power: Required to use powers in your loadout
Dominance: Makes your effects, like damage and defense reduction, work on enemies.
Critical Power Chance: Increases chance to perform a critical with a power-restoration ability
Critical Power Magnitude: Increases the amount of power restored with a critical power-restoration
Power Points Build

Mental Controller Loadout
Terror Tendrils: 

Restores Power to group members over time

. Inflicts

Terror

to make enemies vulnerable to Terrorized Power Interactions. Stuns enemies.
Psychic Empowerment: 

Restores Power to the three most fatigued

group members; Increases your Might and Precision for a short time
Cryokinesis: 

Reduces the target's damage output and removes Damage role buffs

. Inflicts

Frostbite

to make enemies vulnerable to freezing effects; may encase

Frostbitten

enemies

Horrific Visage: 

Reduces the target's ability to Heal and removes Power over Time effects

.  Target and nearby enemies are stunned and can become twisted into monsters

Phantom Flames: 

Reduces enemy defenses

. Burn the psyches of your enemies, damaging and stunning them. Inflicts

Burning

to cause damage over time
Grandeur: Fills nearby enemies with awe, preventing incoming damage and protecting yourself against control effects for a short time. Enemies are detaunted and compelled to seek other targets

 [Usable While Controlled]

Bastion: 

Protect yourself and seven other teammates

from damage and

restores Power Over Time

. While active, enemy attacks deal damage back to your attackers
Mental Controller Tips
When more than one controller is in the group, only controller with the highest vitalization must activate the Restore Power buff to avoid its override, if you are that troller then you should use "Terror Tendrils [1]".
Keeping your group powered is your main task so for Mental Controllers using "Psychic Empowerment [2]" is crucial to be used.
Remember putting defense debuff called "Phantom Flames [4]" and damage debuffs called "Cryokinesis [3]" to adds and bosses in PVE.
In PVP, as a controller role you have special advantage on healers so find them, use your healer debuff called "Horrific Visage [3A]" on them, and focus your attacks on them.
"Grandeur [5]" can be very helpful in raids when you need to pick up your knockdown groupmates.
Weapon: Replenishing Adapter
Neck: Escalating Replenish
Back: Breakout Regeneration
Feet: Explosive Block
Chest: Core Strength
Hands: Empowered Channeling
Red Socket

Yellow Socket

Blue Socket

Vitalization & Dominance 

(improve control effects)
Post Gallery