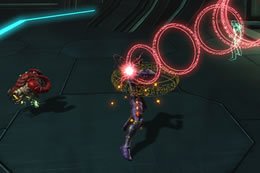 Sorcery players master universal metaphysical laws to bring enemies to their end or see allies to victory. This power is available for all players during Character Creation.
Sorcery DPS guide updated to GU44
Statistics Priority
Might: Might increases damage from super powers (yellow damage).
Precision: Precision adds damage to all weapon attacks (white damage).
Critical Weapon Attack Chance: The chance to perform a critical attack with a weapon
Critical Weapon Attack Damage: Increases the damage a critical attack with a weapon does
Critical Ability Attack Chance: Increases the chance to perform a critical attack with an ability.
Critical Ability Attack Damage: Increases the damage a critical attack with an ability does.
Power Points Build
Sorcery Dps Loadout
Circle of Destruction: Conjure a glowing sigil beneath your target, continuously damaging any enemies that dare tread upon it. Polymorphed and Bad Karma affected enemies are snared and take damage over time. Increases all damage 50%
Soul Well: enemies near the soul well will be damaged over time. When enemies within the area of effect are knocked out, they grant a critical attack bonus to your allies within range. Grants Red Soul Aura by accessing the souls of enemies defeated near the Soul Well. Increases all damage 35%
Weapon of Destiny: Imbue your weapon with threads of magic, causing your weapon attacks to deal additional damage. Inflicts Bad Karma so that enemy attacks damage their own allies; enemies with Bad Karma may be Polymorphed into harmless animals. Increases all damage 45%
Transmutation: Turn physical force into a force of magic! Blast your target and nearby enemies with a burst of supernatural energy, damaging and knocking them down. Deals additional damage to enemies afflicted with Bad Karma or when Red Soul Aura is active. Increase all damage 45%.
Baleful Transmogrification (50% Supercharge Cost): Hex your enemies, heavily damaging, stunning, rooting, and turning them into pitiful beasts. Those caught in the effect are damaged over time.
Robot Sidekick: Deploy a hovering security drone to assist in Battle.
Sorcery DPS Rotation
MAIN ROTATION

"Circle of Destruction [1]" (deals damage over tiem to any enemies that dare tread upon it.  Polymorphed and Bad Karma affected enemies are snared and take damage over time)
"Soul Well [2]" (deals damage over time to enemies near the Soul Well. Grants Red Soul Aura by accessing the souls of enemies defeated near the Soul Well) clipped with "Weapon of Destiny [3]" (Inflicts Bad Karma)

Weapon Mastery Combo

"Transmutation [4]" (damage and knock down enemies. Deals additional damage to enemies afflicted with Bad Karma or when Red Soul Aura is active)

IMPORTANT VARIANTS

Until "Circle of Destruction [1]" is enable, repeat

Main Rotation

 without it
Until "Soul Well [2]" is enable, repeat

Main Rotation

 without it
Until "Weapon of Destiny [3]" is enable, repeat

Main Rotation

 without it
Sorcery DPS Tips
Clip "Weapon of Destiny [3]" after any other superpower to keep it active all the time and ensure high DPS.
"Weapon of Destiny [3]" empowers your weapon attacks with might based damage. Use it everytime you can to improve 

weapon mastery combos 

damage
Use "Soul Well [2]" everytime you can to deal damage over time, try to set it near your enemies
Use "Circle of Destruction [1]" everytime you can to deal damage over time
"Transmutation [4]" is your burst superpower, use it after a successful Weapon mastery combo to inflict heavy damage
Keep your "Robot Sidekick [6]" active
Sorcery DPS Alternate Builds and Loadouts
Weapon: Blast Adapter
Neck: Escalating might
Back: Breakout Regeneration
Feet: Deadly Block
Chest: Penetrating Strikes
Hands: Max Damage
Red Socket

Yellow Socket

Blue Socket

Might & Health 

(improve survival)
Post Gallery