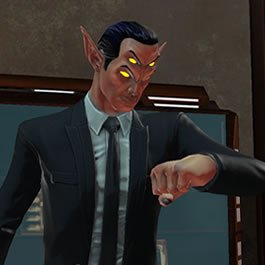 Jesse, the embodiment of the sin of envy, has been gathering envy energy so that he can free his father, Trigon. Complete missions to disrupt his efforts, and stop him from releasing his father's evil!
Nightmare at the Knightdome is a solo mission that can be unlocked by doing 5 of the Enough Envy mission series
Nightmare at the Knightdome – t5 special mission
FACTION
Heroes and Villains
MINIMUN CR
84
RELEVANT TO CR
84 – 104
REQUIREMENTS
DLC Pack – Sons of Trigon
Reward
1 Mark of Victory + Item CR 85.