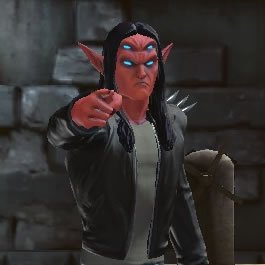 Jared, the embodiment of wrath, is cultivating rage and suffering to gather enough wrath energy to free his father, Trigon. Complete missions to stop Jared's efforts!
Retribution at the Cathedral is a solo mission that can be unlocked by doing 5 of the Wrought With Wrath mission series
Retribution at the Cathedral – t5 special mission
FACTION
Heroes and Villains
MINIMUN CR
84
RELEVANT TO CR
84 – 104
REQUIREMENTS
DLC Pack – Sons of Trigon
Reward
1 Mark of Victory + Item CR 85.