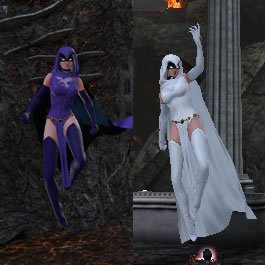 For her entire life, Raven has been torn between good and evil. When she arrived in the Gotham Wastelands, the influence of her father, Trigon, caused her soul-self to fracture. Both good and evil Soul Projections have manifested, and battle for control of Raven.
Heroes: Wonder Woman believes that defeating Raven's Evil Soul Projection will allow her to regain control of herself
Villains: Circe wants to manipulate Raven to gain an advantage against Trigon, Raven's Good Soul Projection must fall.
Take Pride – T5 weekly mission
FACTION
Heroes and Villains
MINIMUN CR
84
RELEVANT TO CR
84 – 104
REQUIREMENTS
DLC Pack – Sons of Trigon
Reward
1 Mark of Victory + Item CR 85