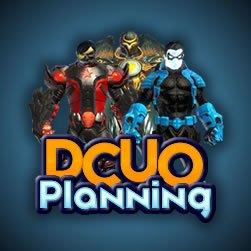 DCUO Planning allow players to recreate their loadouts and share it with their friends in this online platform.
With Powers Revamp, we are currently updating all our Guides and Traits pages to show the latest information. Due to this Revamp, our DCUO Planning becomes outdated and it needs be to reinvented to provide the best User Experience.
Our goal for DCUO Planning is to create a huge database of Power Loadouts where players can share their loadouts and create their own guides for the community to learn more from them.
This "DCUO Planning (website version)" is not compatible with our new web design and becomes outdated due to Powers Revamp. We are currently working on reinventing this app for players to share their loadouts and learn from others too.
If you have any idea for the new DCUO Planning app, please leave a comment using the Form below so we can read it and improve our app with it